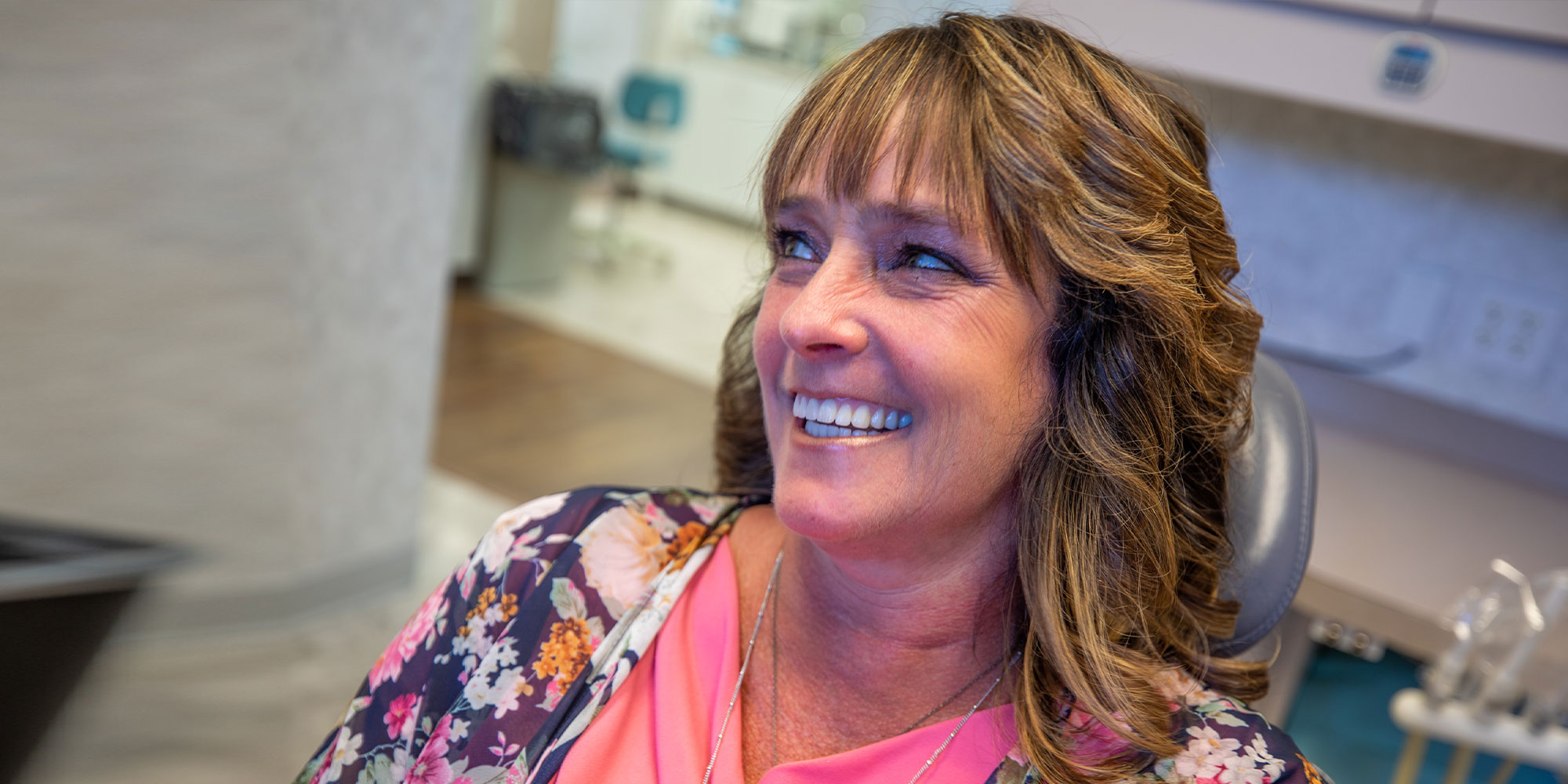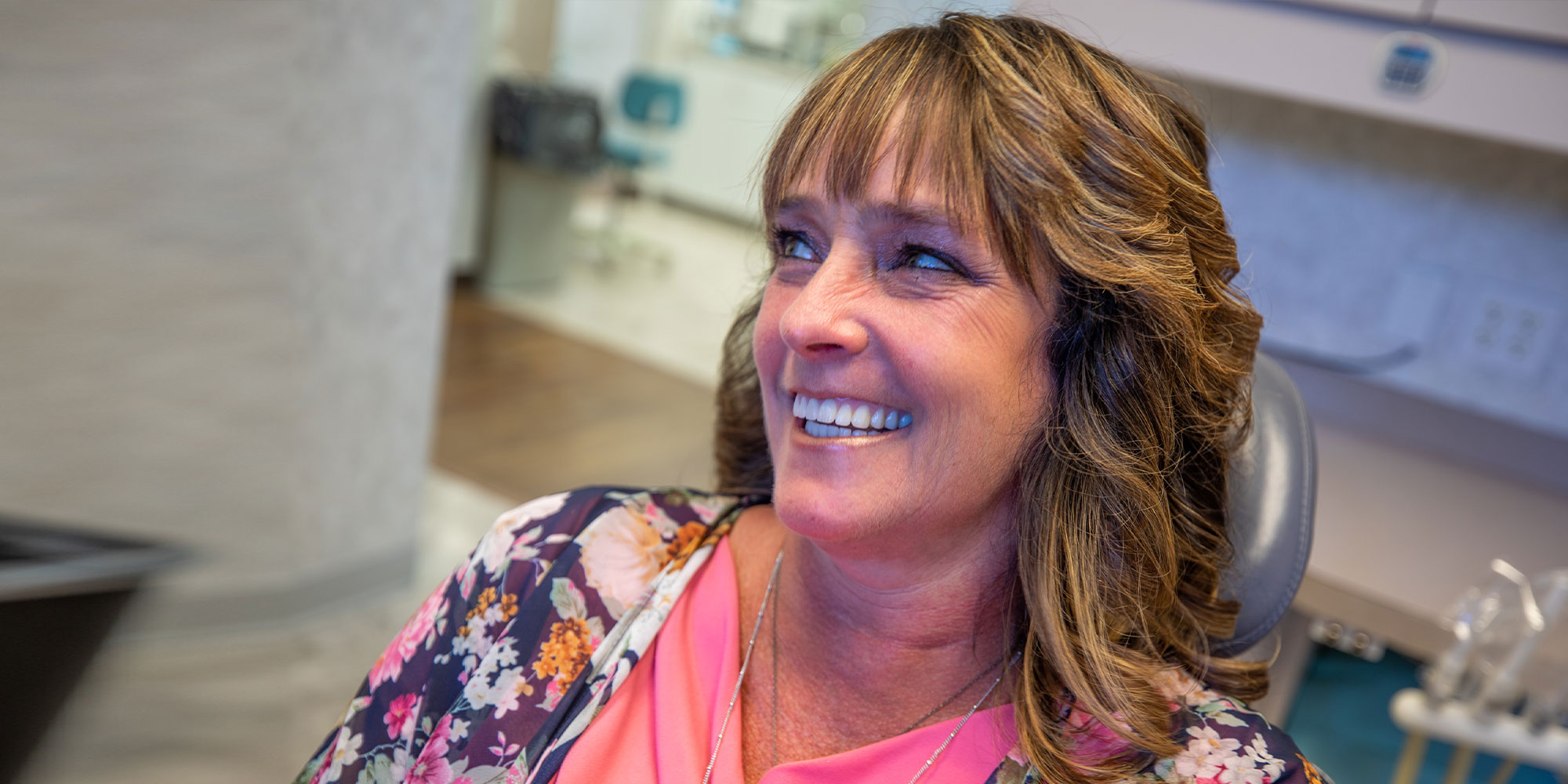 Dental Implants - Elyria & Westlake, OH
The Premier way to Get a Perfect Smile
"From A Flipper To Dental Implants... Now I Can't Stop Smiling"
Schedule Now
Chris' Story
The Premier way to Get a Perfect Smile
Failing teeth bring with them more than just physical pain and discomfort, but also, they can cause us to lose our sense of confidence. Missing teeth can cause us to become less comfortable in social situations and keep us from living our best lives. Don't continue to let a missing or failing tooth keep you from living the life you want anymore. Dental implants are the best way to replace that cracked, broken or missing tooth that may be causing your anguish. Anchored to your jawbone by a post, dental implants prevent the bone from being able to shift and recess, this will keep your facial structure looking it's best for the rest of your life. Thankfully, these implants are made from high-quality material that make it impossible to tell the difference between your natural teeth and the implant itself just by looking at it.
Top 5 Mistakes People Make with Dental Implants

Do you have all the information you need to make the right decisions about dental implants? Don't make any of these five common mistakes. Our exclusive checklist will steer you in the right direction.

What is a Dental Implant?
Dental implants are made up of three components—a post, an abutment and a restoration—that mimic the function of natural teeth. Secured in your jawbone, dental implants are one of the most versatile tooth replacements available, able to replace any number of missing teeth. This permanent solution requires the precision of a skilled implant dentist and advanced surgical technology to optimize the outcomes of your treatment and its long-term success. Our team routinely provides dental implant treatment across a variety of cases, utilizing state-of-the-art technologies and high-quality materials for the best results. With our expertise, we can help you experience a life of health, function, and confidence with full arch dental implants in northeast Ohio.
Your Custom Dental Implant Options
Dental implants can support a single dental crown or a dental bridge to replace one or more missing teeth in a row. Dental implants can also be used to increase the stability of a modified denture, which snaps securely to the implants placed in the jawbone. For patients with many or all missing teeth, full arch dental implants can permanently support a full, fixed bridge of artificial teeth. This solution makes it possible to eat any type of food. This is because dental implants will return about 98% of your biting power. In all cases, dental implants improve your ability to eat comfortably, feel confident in a complete smile, and live an overall healthier and better quality of life.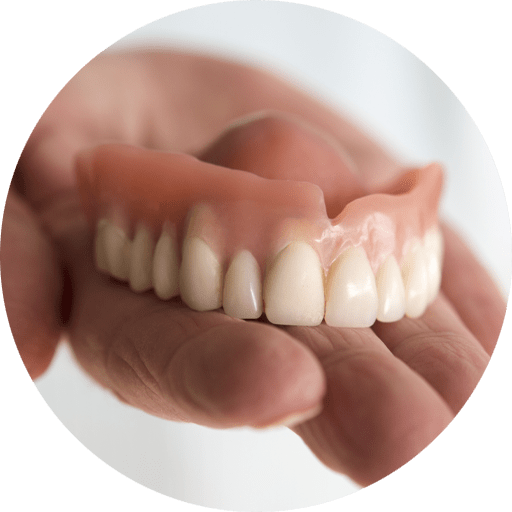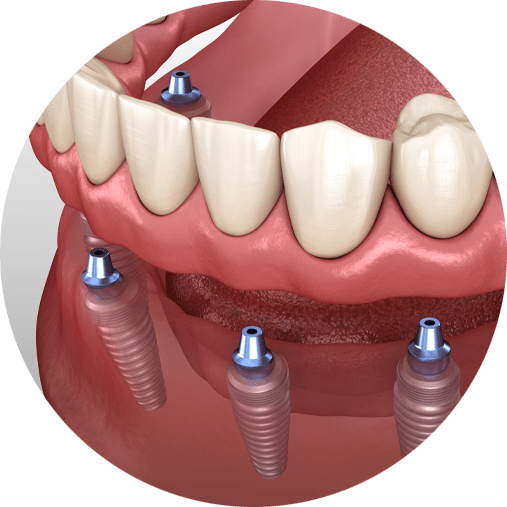 Implant Supported Dentures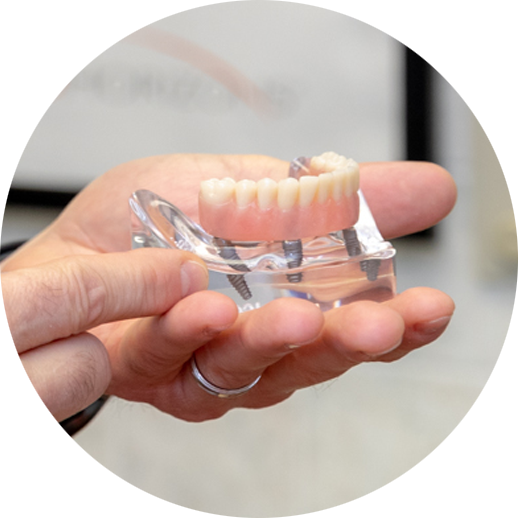 Full Mouth Dental Implants
The Dental Implant Process
Your dental implant treatment at Periodontal Specialists is personalized to your specific oral health needs and smile goals. You'll first complete a consultation with our implant dentist in northeast Ohio where we'll discuss your dental and medical history, take digital X-rays, and create a custom treatment plan. Your next step will be to undergo surgery, this step may or may not involve an extraction of some of your existing teeth, it just depends on the situation. You'll be resting under sedation while the surgery takes place. In most cases, we are able to place the replacement teeth in the same day so you can get back to living your normal day-to-day life after just one visit.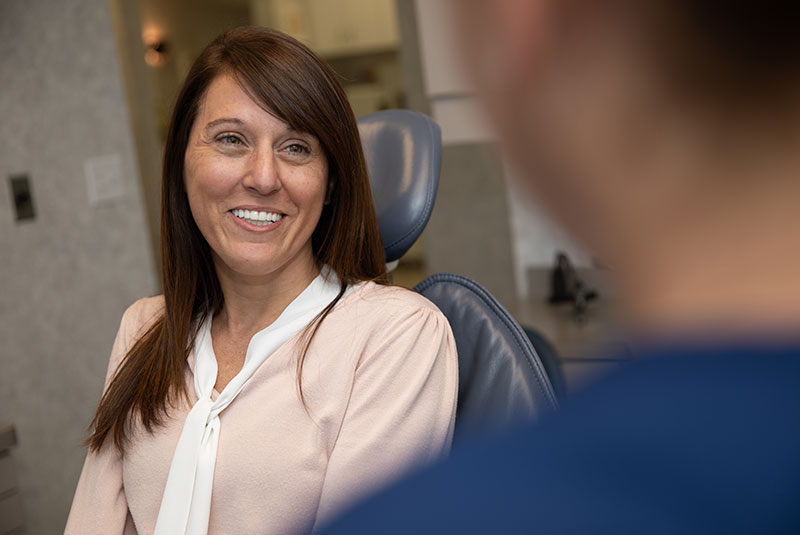 Why Dental Implants are the Best Option
Dental implants provide numerous advantages over other tooth replacement options. Unlike dental bridges, full arch dental implants, as well as single dental implants, do not require healthy teeth to be present to support the restoration. Dental implants only need proper jawbone density to remain secure and strong, where they will in turn provide stimulation to keep the bone healthy. Lasting benifits of dental implants include:
Making Dental Implants Affordable
We understand that dental implant cost is not inexpensive and requires a significant financial investment which is why we do everything we can to make your dental implant treatment in our northeast, OH implant practice achievable. We'll file your insurance claim on your behalf and connect you with leading financing companies that can break your payment down into manageable monthly payments. We'll make receiving dental implants from an experienced implant dentist in northeast, OH affordable! Don't wait to find out how. Whether you are replacing a single tooth, or replacing an entire row of teeth with full arch dental implants, see how we can help you.
candidate for dental implants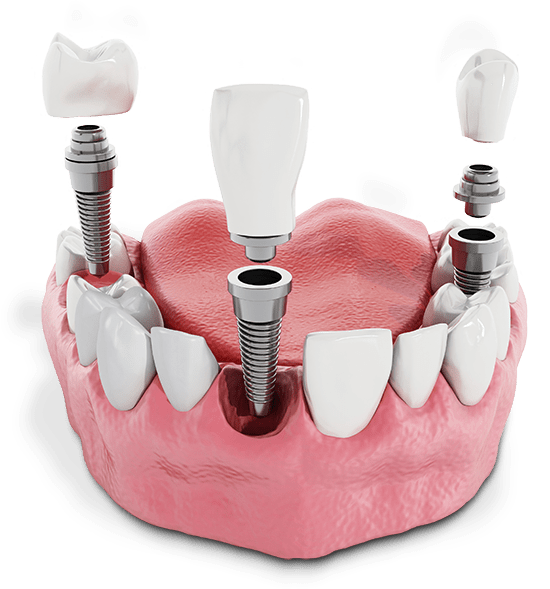 Answer the Following Questions To Learn more about our pricing and financing options.